Foulfree Propspeed: your transducer at maximum performance
Did you know that by protecting your transducer from marine growth with Foulfree Propspeed you can achieve maximum performance? Floulfree is a slippery coating specifically designed to prevent marine microorganisms from sticking to the surface of your transducer. Thanks to Foulfree, you will be able to keep the "eye" and the "ear" of your boat in perfect condition, receiving a clean and clear signal from what is under the transducer of your boat.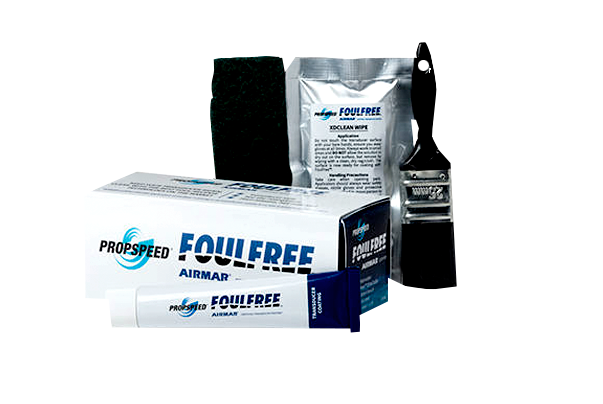 Airmar, world experts in the development and manufacture of transducers, certifies that the application of the Foulfree coating does not produce losses in the performance of the transducers.
Foulfree does not affect signal strength
The application of Foulfree to the transducers brings: more clarity, detail and visibility below the waterline.
Safe and protected transducers
AIRMAR certifies that no Foulfree does not produce adverse effects on the transducers.
Foulfree is foul-release without toxic
Foulfree does not poison marine organisms, but its ultra-slippery coating does not allow them to adhere.
See how PropSpeed can help you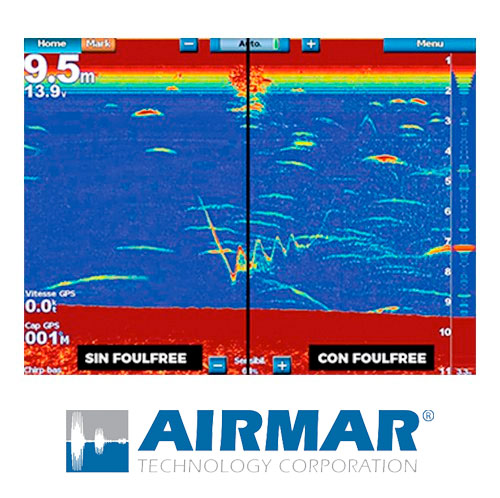 Keep the transducer surface clean and clear
No adverse effects with transducers. Certified by AIRMAR
It is respectful with the environment: without toxic substances
Minimum duration of 12 months

How to apply Foulfree Propspeed
1.Before you begin: Have a piece of 40-grit sandpaper handy to apply to the plastic basket. You will get better adhesion from Foulfree.
2.Prepare the surface. Lightly scrape the plastic housing and base of the transducer.
3.Clean the face of the transducer with the XDclean wipe and wipe it dry to remove any residue.
4.Apply the Foulfree Propspeed product with the brush included in the kit.
Drying time:
Minimum 8 hours. In colder conditions (5-13 C), we recommend waiting at least 24 hours.