The Palma Boat Show 2021 was much more than a boat show for everyone. It was Europe's first face-to-face boating event in the aftermath of the pandemic.
It was four days of great excitement and hope for the maritime sector on an international level. We, in particular, were looking forward to them more than ever. After more than a year without any on-site fairs, the event was held in Palma's Moll Vell, a familiar setting for us, where we have our support tent (in the STP).
We welcomed hundreds of people during the different days and took advantage of the event to promote, publicise, and showcase our main brands, products, and novelties. Therefore, we can affirm that we had high expectations of participation, but they exceeded.
Now that the Palma Boat Show 2021 is over, we can only thank all those who came to visit us: friends, family, clients, representatives, etc. Not forgetting the main organisers of the event and their hard work: the Institute for Business Innovation of the Balearic Islands (IDI) and the Balearic Yacht Brokers Association (BYBA). It is all of you who have made these four days a memorable event.
The real protagonists: Volvo Penta and Humphree
From Camber Marine, we represented two of our big brands, Volvo and Humphree, on SYP40/41 stands. We are Volvo Penta Center in Mallorca and Menorca and official distributors of Humphree in Spain.
Volvo Penta
Our Volvo Penta stand featured our products, discounts and special visits. We had a D8-IPS800 engine, Easy Boating accessories for easy navigation, discounts for both accessories and engine replacement and detailed information on any of our Volvo Penta products and services. We also had the pleasure to receive the privileged visit of Volvo Penta Spain, true professionals with whom we could share knowledge and great experiences.
Humphree
In the Humphree part, the different simulators of the brand stood out. The difference between sailing with and without Humphree stabilisers is so great that we decided to show it to the clients through simulators. For this, we brought a fin stabiliser, interceptors and a control panel.
Other brands
Although they did not have their stand, other brands such as Propspeed and Dokensip were also present. Propspeed is the ideal and essential antifouling to take care of the boat's propellers, while Dokensip has become the only safety system on the market with 100% wireless sensors.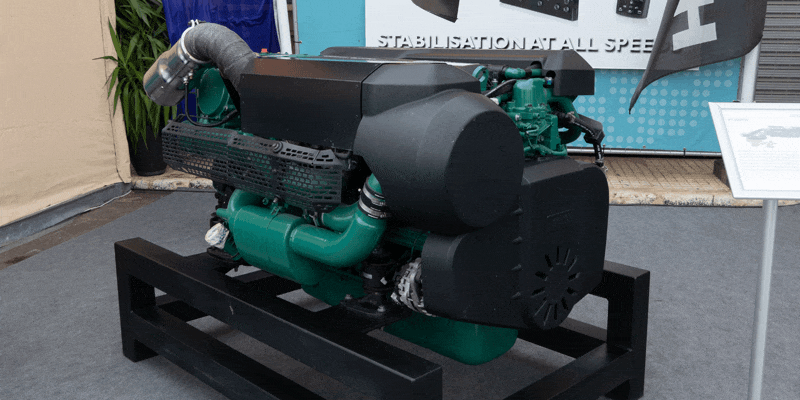 Palma Aquarium Foundation Collaboration
There was also room to show our most supportive side and our commitment to the environment. As for collaborating members of the Palma Aquarium Foundation, we cooperate with the conservation of the seas and oceans worldwide, especially the Balearic Sea and sea turtles.
Throughout the event, we had a small stand where all interested participants were informed about the charity campaign of the Palma Aquarium Foundation, and many of them helped by buying the book "Second Chances". This book deals with the rescue of sea turtles and shows how, thanks to the Foundation's Recovery Centre, the different species can have a second chance. The 100% of the money raised from the sale of these copies was donated to the Foundation, to rescue many more turtles.
Finally, we would like to thank you all, once again, for your visit and involvement in this significant event for us. If we had to sum up the Palma Boat Show and the Balearic Yacht Show 2021 in just one word, we have no doubt which one we would choose: success. And all thanks to you.
See you next year!