[rtoc_mokuji title="" title_display="" heading="" list_h2_type="" list_h3_type="" display="" frame_design="" animation=""]
Do you want to extend the life of your boat? For all lovers of the sea and sailing, there are only two times a year: that of "going out to sail" and that of "taking care of and fine-tuning your boat." One as important as the other.
Depending on each one and the weather forecast, sooner or later that time will come, to guard your boat, perform the necessary maintenance and leave it in perfect condition for the next season.
And for this, what better way than to leave your boat in expert hands? At Camber Marine we are experts in custody and maintenance of boats, taking care of it as if it were ours. Take a look at all the details of our custody and maintenance service: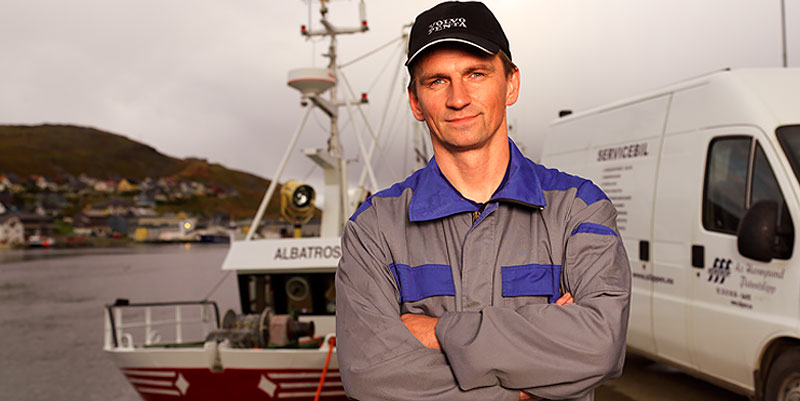 Custody, maintenance and wintering
At Camber Marine we offer a custody and winter storage service in our large facilities, where your boat will be totally protected from the marine environment: salt, wind, sun rays, encrustations … Thus, you can avoid major damage and considerably reduce future maintenance costs.
Boat transport
You do not have to worry about anything. We take care of picking up your boat at the end of the season and delivering it to you at the beginning of the next season at the same mooring.
Large facilities
In winter, safely. At Camber Marine we have extensive and modern facilities in Palma where we take care of protecting your boat in a covered space and under the best conditions.
24 hour surveillance
Safety for your boat, first and foremost. Our facilities are safe. So much so that we have security cameras, alarms 24 hours a day, 365 days a year and insurance coverage.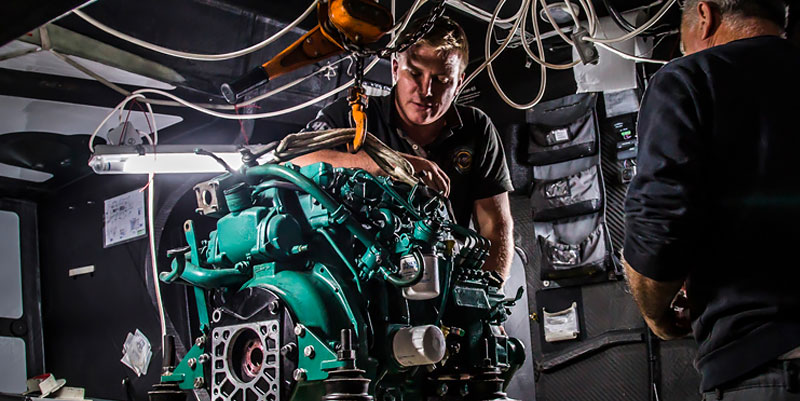 Maintenance
Start and enjoy? Yes, you just have to take care of it, we carry out the comprehensive maintenance beforehand to make it so. To do this, we cover all the services that your boat needs: from hull cleaning, antifouling application, fiber repairs, battery maintenance, to engine repairs or complete re-engines.
In other words, we fine-tune your boat so that you can fully enjoy your favorite time: "going sailing". Next, we detail the services specifically for yachts, sailboats and boats:
Cleaning
If you are in the Balearic Islands, you will have already experienced the well-known mud rains. These are the main culprits for exterior dirt. While fun, joy and quality of life are responsible for the dirt inside. At Camber Marine we take care of leaving your boat looking like new, both inside and out. To do this, we use careful techniques and the most prominent brands in the industry to guarantee you the best result.
Mechanics
Being thrown in the middle of the sea can be very dangerous. To avoid this, at Camber Marine we carry out an exhaustive diagnosis and maintenance of your engine before starting the new season: we change the necessary parts with original spare parts and repair any possible damage. We also do remotorizations, where we stand out as the Volvo Penta Center in Mallorca and Menorca. And there is no engine that can resist us, we work: inboard, outboard, gasoline or diesel.
Retouching
Even the smallest detail makes the difference when it comes to living an excellent experience at sea. For this reason, we restore and / or repair any part of your boat, such as: damage to the hull, rigging elements, the mast, deck accessories, etc.
Fiber and carpentry
What may seem like a simple flaw in the fiber or carpentry of your boat, can end in a worst-case scenario. For this reason, the maintenance of the fiber and the wood is very important. At Camber Marine we check the hull for signs of osmosis, we repair the fiberglass and Gelcoat, if necessary, and we do all kinds of work on teak decks. Your boat will be ready for a safe and pleasant navigation.
Painting
A face lift always comes in handy. But painting and polishing your boat have more advantages than aesthetics, such as: fuel savings, more speed … At Camber Marine we work so that you can enjoy your boat in every way. We take care of: polishing to maintain the good condition of the gelcoat, painting of dead work and maintenance of living work, application of Propspeed antifouling and also the painting of parts and accessories. That is, what your boat needs to look like new and improve its efficiency.
We know how important your boat is to you. Therefore, we protect and take care of it with our services as if it were ours. Thus, you will only have to worry about enjoying the time of "going sailing" to the fullest, always safely and efficiently.
If you want more information About our custody and maintenance, don't hesitate in contact us for more information.