We are very happy to represent, once again, Volvo Penta and Humphree at the Super Yacht Show and Palma International Boat Show that will be held from June 3 to 6, 2021 at the Moll Vell in Palma.
During the Boat Show, you can find us at stands SYP / 40 and 41 with all security measures. These stands will be divided between our two main brands: Volvo Penta and Humphree. Thus, you will be able to observe the best marine engines and the most outstanding stabilizers in the nautical sector in detail.
In both areas, our team will be in charge of offering you expert advice on any Camber Marine product and service, informing you about brand new developments and showing you on-site the simulators that we have prepared for the Palma Boat Show 2021.
Our goal, as experts in the sector for more than 35 years, is that you solve all your doubts and that, thanks to Camber Marine, your next experience at sea is much safer, more comfortable and more enjoyable.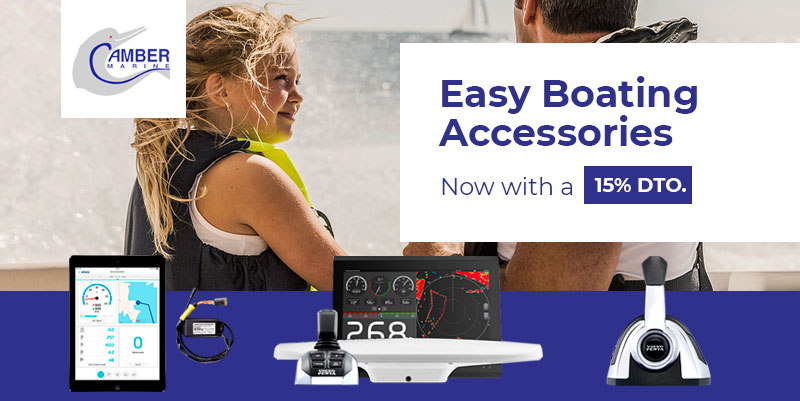 Camber Marine news for the Palma Boat Show 2021
De la marca Volvo Penta, la novedad que traemos este año es la irresistible oferta del 15% en los accesorios EVC de Volvo Penta. Estos le permitirán una navegación más sencilla y placentera a la vez que minimizar el consumo de combustible y emisiones de gas. Fíjese en todos los accesorios innovadores que abarca la campaña:
Trip Computer
Speed Limiter
Cruise Control
Sportfish Mode
Tow Mode for watersports
Autopilot
Single lever Mode
Low Speed Mode
DPS
Joystick Driving
Joystick Docking
Interceptor System
Automatic Boat Trim System
Powertrim Assistant
Likewise, we will also have Volvo Penta recreational, commercial and industrial marine engines, original spare parts and simulators of some of the accessories mentioned above. In this way, you will not only be able to find out, but also experience it first-hand!
From Humphree, we will have exclusive fin simulators and interceptors with which you can recreate sea trials and perceive the difference they make. Still don't know what difference we are talking about? The difference between enjoyment and dizziness, the difference between low and high fuel consumption, and the difference between excellent and poor visibility.
In addition to our highlights, you can also enjoy a selection of products from other brands for the maintenance of your boat in our mini showroom at the Palma Nautical Fair. Because at Camber Marine we offer you all the products and services necessary for you to enjoy comfort, reliability and the best experience at sea.
Where and when?
Dates: June 3-6, 2021
Hours: from 10:00 a.m. to 8:00 p.m.
Location: Moll Vell – Port of PalmaAccess to the venue / Tickets:
Entrance 1: Contramuelle Mollet / Avda. Antonio Maura- In front of the APB Building
Entrance 2: Calle del Muelle / Police Station of the Port of Palma
Entrance 3: Promenade – Plaza San Telmo